HERE AT
MISSION CHURCH
we're for our community
Many churches are known for what they're against. 
At Mission we want to be known for what we're FOR.
 
We are FOR Goodyear. 
We are FOR our community. 
And we are FOR you! 
We want you to know that God is FOR you too. 
Jesus said, "For God so loved the world…"
That's the message of the gospel
God loves you and He is FOR you.
2

Service Times

Every Sunday
Sunday services are streamed online
at 10:00 AM live and on demand!
Mission Church
15450 W. Goodyear Blvd. N. Suite 120.
Goodyear, AZ 85338
Mission Kids
At Mission Church, we value the growth and development of all our children. We believe kids can love God at a very young age, so we offer classes for children of all ages.
Every Sunday, we have morning classes for all our kids. Our dedicated ministry teachers are committed to teaching our kids and loving Jesus through arts and crafts, Bible lessons, and small group discussions.
Sermons
God's word is powerful and contains valuable truth for the Christian life. We design each of our Bible series to be relevant to culture and focused around God's truth.
Every week, we live stream our services on Facebook and post a recording to YouTube. Whether you missed Sunday's service or you want to rewatch a previous message, all of our sermons are available online.
Small Groups
Real life discussions happen in circles, not rows. While we believe Sunday messages are important, we strive to connect everyone in a small group for real community.
There is always an opportunity to get plugged in with a small group at Mission. Here you can meet people, develop real relationships and navigate life alongside other families moving in the same direction.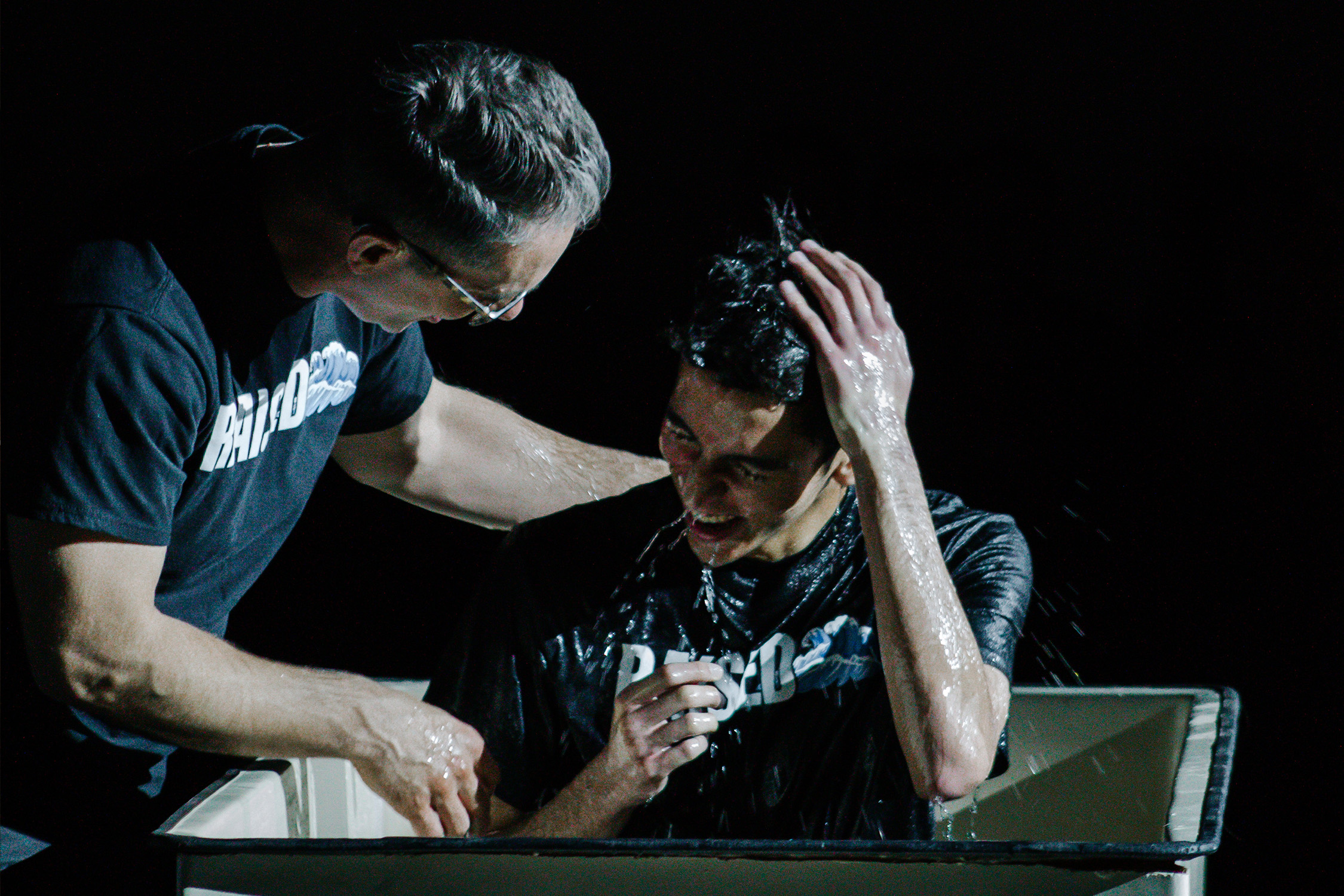 BAPTISMS
at mission church
THEREFORE GO AND MAKE DISCIPLES OF ALL NATIONS, BAPTIZING THEM IN THE NAME OF THE FATHER AND OF THE SON AND OF THE HOLY SPIRIT, AND TEACHING THEM TO OBEY EVERYTHING I HAVE COMMANDED YOU. AND SURELY I AM WITH YOU ALWAYS, TO THE VERY END OF THE AGE.
-JESUS
GET IN TOUCH
Whether you have questions about Sunday services, volunteer opportunities, small groups, or baptisms, our team is ready to answer your questions!
TELEPHONE: (623) 240-4108
EMAIL: info@joinmission.com